Mercury
What is it?
In 2015 Quick Base began a re-architecture project. The back end would be written as micro-services. The front-end would be completely new, responsive, and allow for a re-imagining of Quick Base interactions.
My Role
I created the design vision and directed the XD team. I led all the research and was the chief spokesperson for Mercury at Empower conference keynote speeches, .
Mercury prototype used as the driver to promote the concept and prove out the interaction/visual models.
We focused on making the building of all elements of an app as visual and real-time as possible. Removing properties pages and optimizing for DnD and in-place configuration.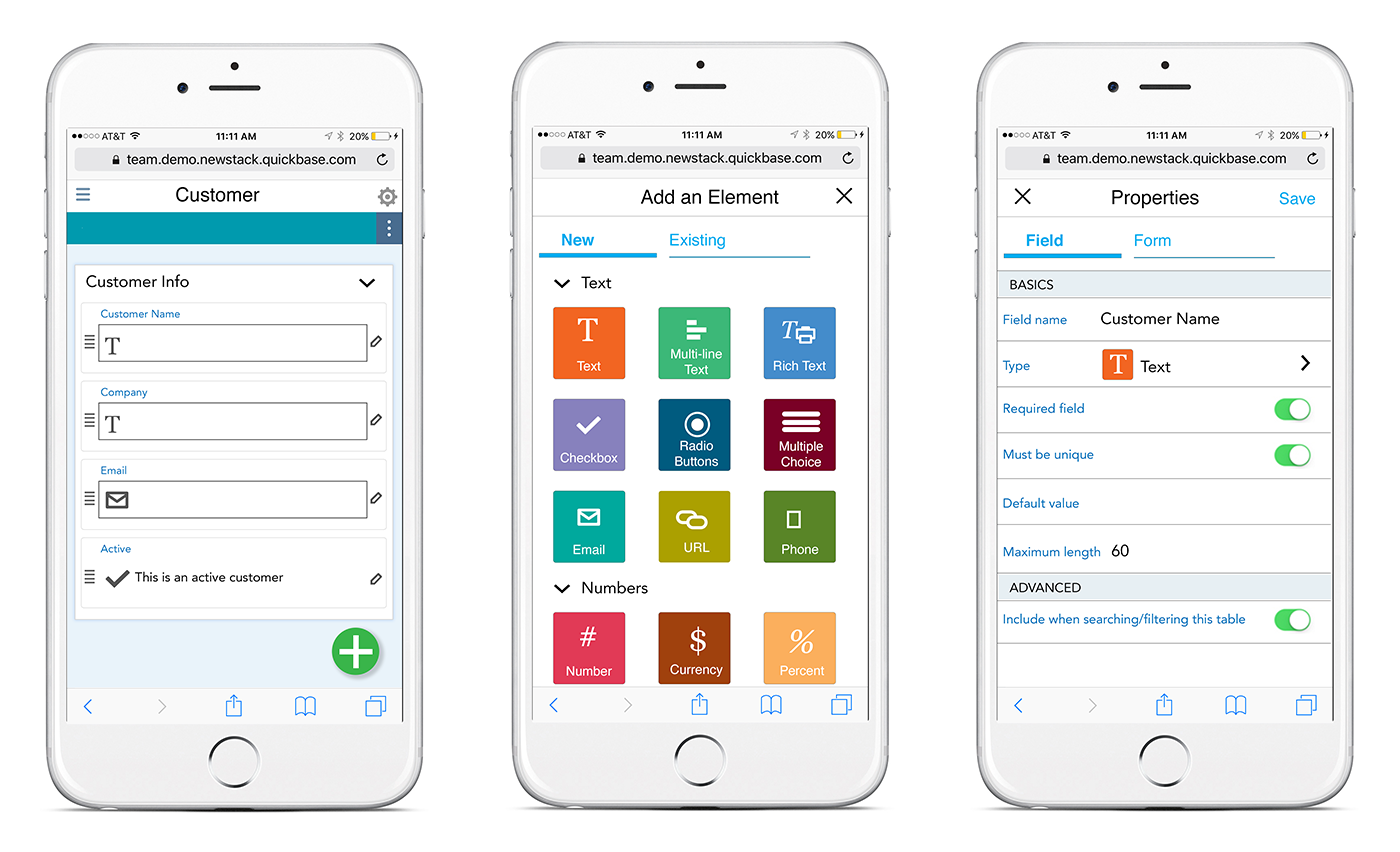 While building a Quick Base app had always been desktop browser only experience, many customers told us that the ability to build or modify while out of the office and on their phone was important.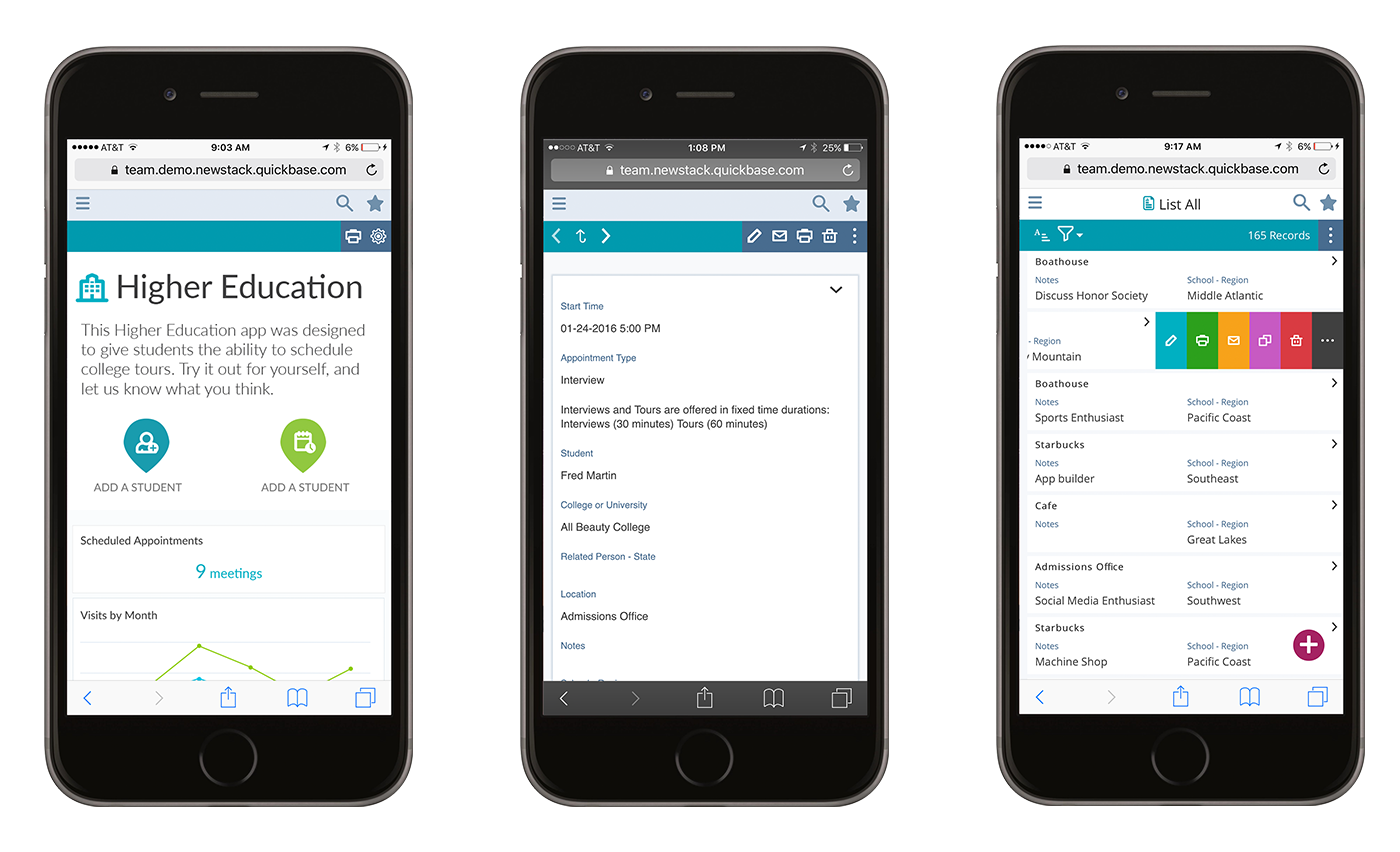 We built the UI to be responsive so the experience was optimized for whatever device the user need to use at the moment.
Moving creation of all app elements to a single location (mediated by permissions) provides a simple place for builders to make anything needed in an app.
We designed the dashboards for maximum data visibility, clarity, and interactivity.
The forms provided significant layout improvements that allowed app builders to create optimized experiences for their apps.
This new Ui provided a much requested feature… the ability to edit data in-place rather than go to a form. This was not possible on the current Quick Base UI because of significant technical issues/
Mercury was ultimately cancelled due to problems with back-end performance, scalability, and migration.
While the platform was discarded the design language and concepts were not. Mercury involved over two years of user research, innovation workshops, concept creation and testing, validation with hundreds of users and builders, and creation of a design system, patterns, and components. These design and code artifacts form the basis of the ongoing design future for Quick Base.